Meet the President and Founder
Dr. Julie Holt
DSc, MPT, CPC, ELI-MP, CFMHC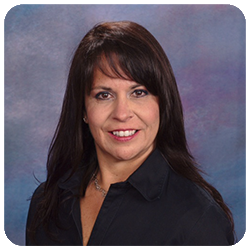 Dr. Julie Holt has incorporated coaching informally into her practice in physical therapy, functional mobility and strength training for more than twenty-five years. In the midst of delivering direct patient care, she has focused on empowering individuals to reach their highest potential, not just with physical performance daily or with sport specific training, but also in personal development.
Dr. Holt obtained her Doctorate in Science degree in 2000 from Loma Linda University, CA. Prior to this, she received her Bachelors' Degree in Physiology, from Oklahoma State University, a second Bachelors degree in Biology with a Physical Therapy tract from Barry University in Florida, and Masters in Physical Therapy from Loma Linda University, CA.
During her years of clinical experience, she has focused mostly on orthopedic and sports patient populations with specialization in manual therapy, upper extremity dysfunction, sports injuries, chronic pain, and functional restoration.
Dr. Holt received additional training in Strength and Conditioning as well as lower quarter Biomechanics. She participated in Athletic Training internships with the US World Cup Soccer team, and other local high school and college sports teams. Dr. Holt also volunteered with USA Wrestling.
In this past decade, Dr. Holt began to realize that recent changes in the health care environment require a shift in paradigm of how practitioners approach and deliver medicine.  It must be delivered to the best of the practitioner's ability within a limited time-frame as the health care environment often dictates and, it must encompass the ability to lead others to choose their own destiny with the potential and inner passion they possess. Ultimately, the desire to improve must also come from within the client or patient.
In her search to find additional ways to help integrate this concept more formally into her practice, Dr. Holt earned her Certification as a Professional Coach through the Institute of Professional Excellence in Coaching (iPEC) in 2016.  This helped her create a new outlet to help people. Additionally, in September 2019, Dr. Holt completed a 30-week Church Counseling Program at Saddleback Church in Lake Forest, CA.  She has also recently completed her certification as a Functional Medicine Health Coach from the Functional Medicine Coaching Academy (FMCA), affiliated with the Institute of Functional Medicine (IFM).
Dr. Holt founded the Integrative Core Energy (ICE) Network with the support of several colleagues in 2015.  The Network now includes a variety of professionals and coaches who are dedicated to partnering with others who desire to make extraordinary and sustainable changes in their lives.  This includes patient populations suffering from injury, individuals trying to achieve their fitness goals, those who find themselves in transition or seeking more passion and purpose, and all individuals desiring to live healthier, more balanced lives.  While Dr. Holt still practices clinically, she has shifted her career focus to Health and Wellness.
Dr. Holt has been very active in humanitarian work since 2007 including assisting underserved populations in the United States as well as in Rwanda, Africa. She is excited to work with The Integrated Core Energy (ICE) Network because it provides the opportunity to partner with individuals and groups for the purpose of personal development as well as impacting others on a global level.
Meet Our Network of Professional Associates
We work with a network of associates who are experts in their fields of study.
WHAT IS A CERTIFIED PROFESSIONAL COACH (CPC)?
The Institute of Professional Excellence in Coaching (iPEC) provides a comprehensive Coach training program that is one of the largest International Coaching Federation (ICF) accredited coach training schools in the world.
The industry-recognized Certified Professional Coach (CPC) credential is awarded to iPEC students who have successfully completed and met all requirements of the school's vigorous coach training program.  iPEC's curriculum merges leading scientific discovery with field-tested methodologies and best practices, providing the most extensive training in the country.  Graduates with the CPC designation are prepared with the tools and training necessary to be the expert coaches and masters of iPECs unique Core Energy CoachingTM System.

WHAT IS AN ENERGY LEADERSHIP INDEX MASTER PRACTITIONER (ELI-MP)?
The Institute for Professional Excellence in Coaching (iPEC), a world leader in the field of human potential and consciousness, and the founding organization of the Energy Leadership Index™ and Energy Leadership Development System™, accredits qualified coaches in the delivery of the Energy Leadership Index™, the debriefing process, and the implementation of the Energy Leadership Development Process™. Only those with the designation of Energy Leadership Index Master Practitioner are approved by iPEC to perform the above tasks.
Energy Leadership Index Master Practitioners help leaders in all walks of life not only take action, but truly desire to take action. They implement a deep and transformative process to help shift levels of consciousness and leadership ability. This process works to help motivate people to take action and to do so with every ounce of energy with and around them. This leads to extraordinary and sustainable success.
Energy Leadership Index Master Practitioners are thoroughly trained in working with you to use the Energy Leadership Development System™, a 12 segment program that is fully customizable for each participant. This program helps you formulate a plan of action to break through all obstacles to your success, while building important skills, tools and abilities for leading, as well as living.
The Return on Investment (ROI) for Working with an ELI-MP can be measured by the achievement of your goals, including tangible results that are easily measured such as more income, less time spent working, greater productivity by employees, and associates, improved reported customer satisfaction, and much more. Returns may also include less tangible items such as a general sense of control, more peace of mind, joy, and a greater sense of freedom and/or fulfillment.
The Energy Leadership Index Master Practitioners are people who are not only trained in the delivery of the Energy Leadership Development System™, but who are also fully trained and certified professional life, small business, and corporate coaches.